Fields of application
You work in critical environments that require air contamination control. You need to continuously monitor and control these critical environments to meet your strict sanitary requirements, to ensure compliance with standards and benchmarks.
Our control equipment allows you to check the air quality of your cleanrooms in many fields of application.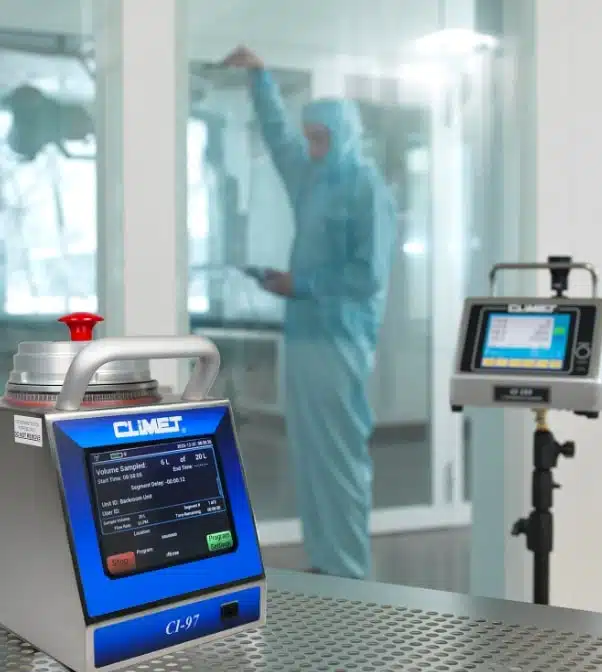 Cleanrooms qualification
The ISO 14644-1 standard (Clean rooms and related controlled environments — Part 1: Classification of particulate air cleanliness) defines the classification of the air cleanliness of clean rooms, clean zones and separating devices such as defined in ISO 14644-7 in terms of airborne particle concentration.
Read more
This standard is applicable to many industrial sectors: the pharmaceutical industry, biotechnologies, hospitals, electronics, etc.
Compliance with this standard guarantees:
the maintenance in defined condition of your environment;
the compliance of your installations for optimal operation of your air treatment system.
The ISO 14644-3 standard (Clean rooms and related controlled environments - Part 3: Test methods) defines all the tests to be carried out and the means and methods to be implemented for carrying out these tests.
AEROMETRIK provides all the measurement means necessary to carry out these tests. So you get your supplies from a single supplier!
Read less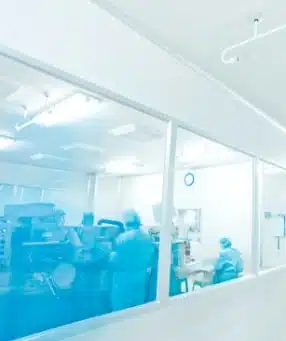 Particle counts
The standards and references applicable to all types of industries involving a controlled contamination environment require:
particle counts in your clean rooms, laminar flows and critical areas;
counts in the gases used in your manufacturing process;
periodic monitoring of the particulate quality of your environment to anticipate any deviations.
Read more
These operations are essential for the protection of operators, products being manufactured and the environment.
The ISO dust classes of the pharmaceutical and related industries require particularly demanding particle monitoring. This monitoring is defined in the GMPs (Good Manufacturing Practices).
Our equipment and particulate measurement solutions allow you to continuously monitor air quality. Thus, you prove the compliance of the environmental conditions of your production areas during the manufacture of your products.
Read less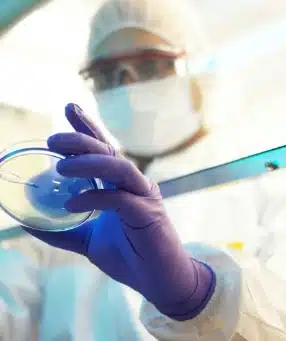 Air microbiological samples
It is essential to dissociate viable particles from inert particles in order to identify the nature of the particulate contamination. To do this, you must take microbiological samples in your clean rooms (controlled contamination zones (ZCC), controlled atmosphere zones (ZAC), clean rooms, etc.).
Read more
We bring you solutions with:
sampling systems by direct impaction on 90 mm agar directly or remotely;
microbiological monitoring equipment.
Included are proprietary or other supervision software.
Our equipment makes it possible to keep the traceability of samples and is guaranteed resistant to decontamination agents.
Read less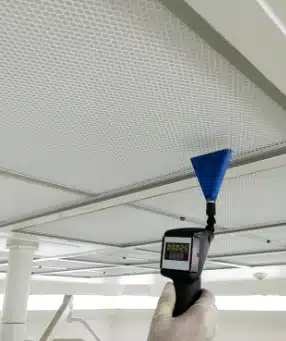 Integrity filter tests
The integrity of your in-situ filtration systems must be periodically checked. This allows us to guarantee safety and to respect installation standards.
Read more
According to your installation conditions, we offer you in addition a positive injection pump for aerosol generation in large plenums.
Read less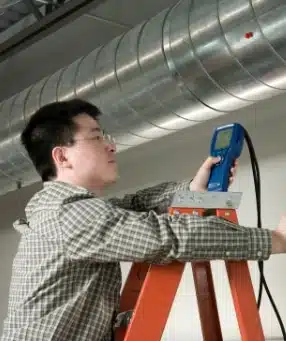 Adjustment HVAC systems
The environmental parameters of your cleanroom are essential to ensure good operation of your Hvac system. Setting and adjusting flow rates, velocity and pressure require stand-alone measuring equipment that offers quick readings, allowing you to carry out your operations with complete peace of mind.
Read more
Our range of equipment is flexible according to your needs. Therefore, we will work with you in this critical step in order to allow you to reach expected cleanroom specifications.
Read less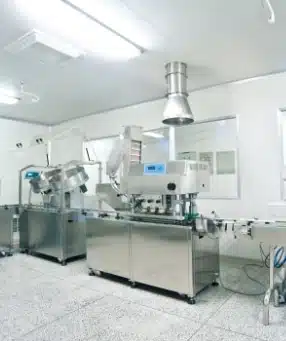 Environmental monitoring
Environmental monitoring allows you to continuously monitor the environmental parameters of a specific area or several areas of a building: temperature, pressure, gas, humidity, particles, etc.
Read more
Our measurement equipment is installed in situ in your production areas. Their composition and the materials used for their design allow resistance to the most aggressive decontamination agents such as H2O2 (VHP).
Our particle counters are guaranteed to be resistant. Tests are carried out to guarantee this compatibility.
We offer particle counters with integrated or external pumps depending on your applications. The supervision software, proprietary or otherwise, is provided. Connectivity is via Ethernet or Wifi or 4.20 mA. This guarantees compatibility with all existing supervision solutions.
We support you upstream in the definition of the sampling points as well as for the installation and qualification of the monitoring as a whole.
We can also design and manufacture custom-made accessories, adapted to your needs.
Read less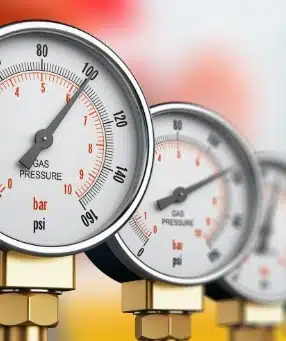 Sampling in gases
The gases used during the manufacturing process can be a source of contamination because they are exposed to the products being manufactured. It is therefore necessary to guarantee the particulate and microbiological quality of these gases.
Read more
Our CLIMET accessories are developed specifically for these applications. They allow you to perform these measurements using a minimum of equipment. The use is facilitated and the implementation reproducible!
Read less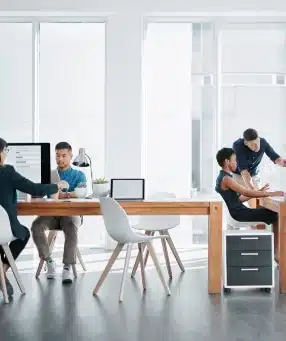 Indoor air quality and contamination monitoring
Our equipment is not only used in critical and sterile areas. We offer equipment that measures air quality in all indoor spaces (workplaces, schools, etc.).
Read more
Air quality measurements are becoming more and more frequent in all types of establishments. They enable us to protect human health, of both users and employees. Pollution and presence of specific micro-organisms in the air we breathe have an impact on various pathologies such as cardiovascular diseases (1).
With our equipment, you are able to monitor carbon monoxide (CO), carbon dioxide (CO2), temperature, humidity, volatile organic compounds (VOCs) and oxygen (O2) levels.
Read less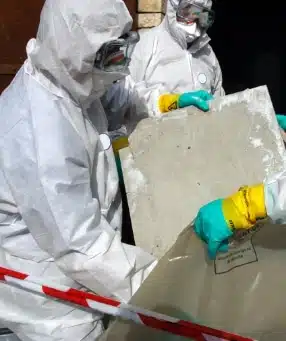 Asbestos filter box integrity testing
During asbestos removal operations, you must ensure the filter boxes used to eliminate all risks of contamination are perfectly sealed and effective. No leakage is allowed!
Read more
We help you monitor the conformity of your filter boxes with specialized equipment. This equipment allows you to conduct highly-reliable integrity tests. Our equipment can be used on-premise and implementation requires no environmental prerequisites where the tests will be performed.
The simplified use and characteristics of our devices guarantee repeatability of your operations over time.
Read less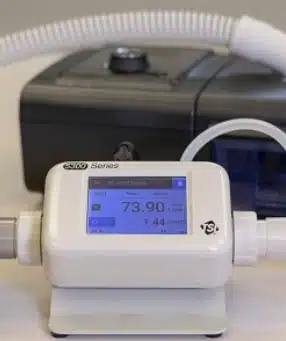 Gas flow measurement
Gas flowmeters are used in many applications: product development, manufacturing, research, metrology, on-site services.
Read more
These stand-alone devices measure gas flow rates for applications requiring fast, reliable response and high accuracy.
Advanced versions can integrate mass flow, absolute pressure, temperature, volume, differential pressure and humidity measurements in one single instrument.
Read less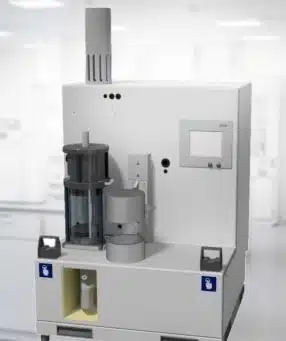 Filter Testing
Automated filter testers are designed to test and validate the quality of filter media, cartridges and masks used in medical and industrial hygiene applications.
Read more
Designed to exceed NIOSH 42 CFR Part 84, EN 143 and MIL-STD-282 standards, they are the solution for the most rigorous and stringent requirements in development, laboratory and production environments.
They allow the control of flat filter media, HEPA/ULPA cartridge filters, shaped filter masks and medical device filters.
We support you in your air contamination control needs. Contact us to learn more about our solutions!
Read less
A TEAM OF AIR QUALITY EXPERTS
AEROMETRIK checks, repairs and certifies your control devices, for ever more precise control of your production environments
The classification of your contamination-controlled area is defined by ISO 14644-1 and the measurement methods described in ISO 14664-3.
AEROMETRIK is a major player in the application of this standard, through its participation in the definition of ISO 21 501-4 for the conformity of particle counters used for the qualifications and periodic inspections of clean rooms.