Metrology
Metrology and expertise center
As a manufacturer of critical products, you must ensure accurate evaluation of the environmental conditions in your production areas. This monitoring requires highly precise metrological checks of your equipment, as well as high-quality preventive maintenance. As a result, you limit non-compliance risks and keep downtime to a minimum.
Our Metrology and Expertise Center is dedicated to satisfy customer, relying on a team of experts with decades of experience working in the field of aerosol physics and metrology. Our metrology laboratory is manufacturer-approved.
We take pride in: Excellence. AEROMETRIK provides high level quality services and mastery that exceed expectations of even the most discerning of customers.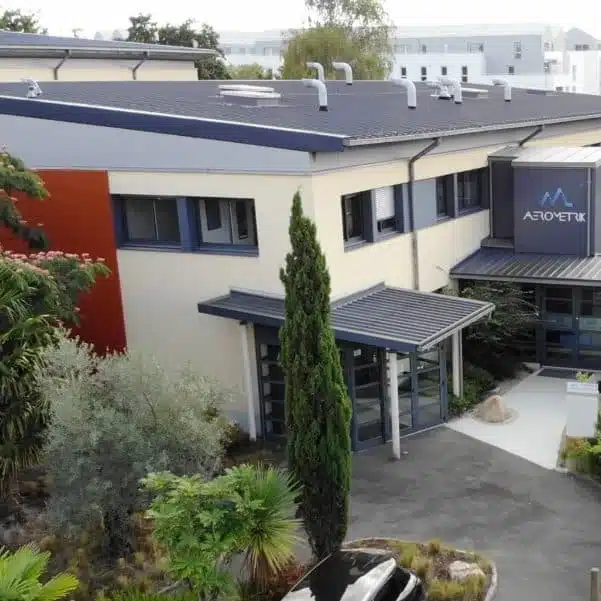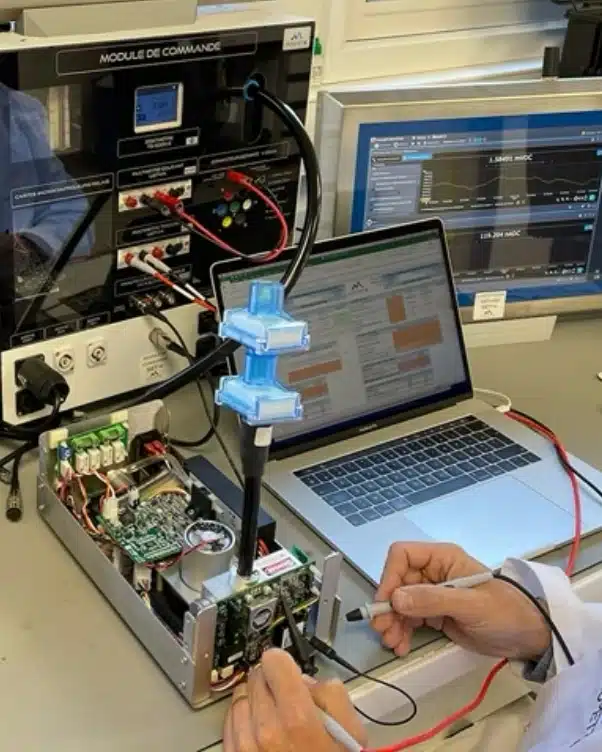 Our continual metrological equipment maintenance services include:
calibration;

metrological verification with adjustments;

repairs;

qualification (IQ, OQ, PQ)

diagnosis;

training;

consulting;

project support;

impact studies;

equipment modification and customization design;

maintenance studies (operational maintenance plans);

etc.
As an expert at AFNOR and co-author of the ISO 21501-4 Standardization Committee, we guarantee flawless control of the means and methods necessary in the implementation of tests conducted under the ISO 21501-4 standard.
An official service and expertise center approved by manufacturers
AEROMETRIK is officially trained, qualified and approved by manufacturers to carry out all maintenance operations on the control and evaluation equipment it supplies.
Through our manufacturer qualification and approval, you have the guarantee of:
availability of original spare parts;
metrological verification procedures that are always up-to-date;
availability of the latest versions of embedded software (firmware);
an unlimited warranty;
personnel trained directly by the manufacturers.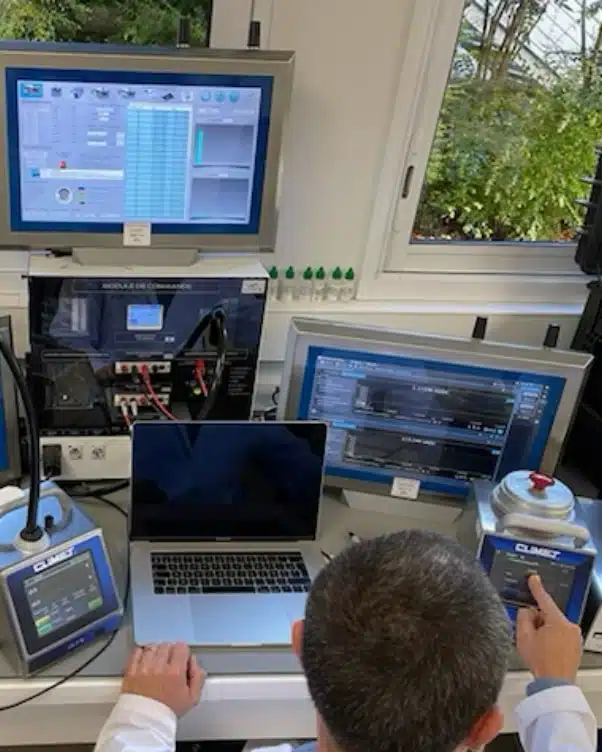 Complete and continuously updated technical documentation
Our Technical and Expertise Center is backed by an impressive library of technical documentation for all supported equipment for verification or repair procedures. The documentation is constantly updated, thanks to the close relationships we have established with our manufacturing partners.
A "high-tech" laboratory
AEROMETRIK has its own laboratory equipped with the most advanced measuring equipment available today. Our resources allow us to develop, design and qualify unique metrological processes, designed in partnership with manufacturers. Our goal: to bring you the ultimate level of precision and reliability on your equipment.
AEROMETRIK works under a Quality Assurance System in accordance with the ISO 9001 version 2015. Our system is largely oriented to the Quality Assurance systems used in the pharmaceutical industry and more particularly to the Good Manufacturing Practices (GMP's).
AEROMETRIK also performs inter-laboratory tests with several international laboratories specializing in the field of aerosol metrology.
Complementary offers from our metrology laboratory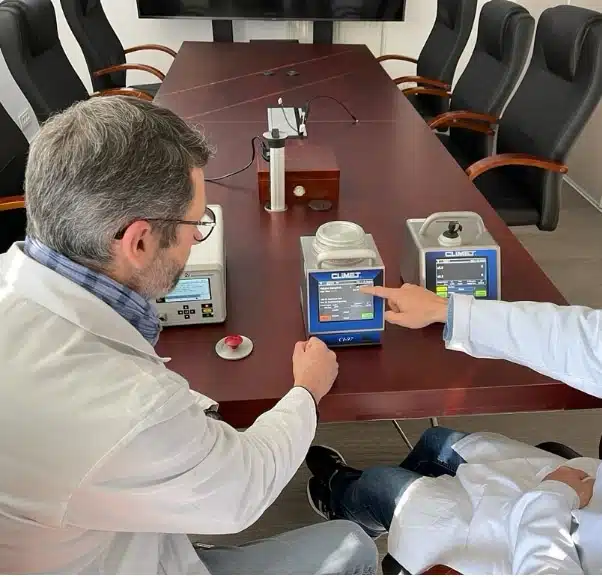 Free training for our customers
Each year, AEROMETRIK organizes several free training sessions that allow you to deepen your knowledge of the equipment we distribute. These training sessions take place in our laboratory. Correct uses and installations, theoretical principles, understanding of metrological verification findings, qualification, understanding of ISO 21501-4, and industry news are the main topics of our training sessions.
Particle size distribution
AEROMETRIK is a distributor of Thermo-Duke standard particles.
Thermo-Duke particles meet small size standards. They are spherical, homogeneous, dry or liquid particles whose diameter is certified and guaranteed by the NIST.
Concentration standards are also available.
The extended range covers from 20 nm to 2 mm.
These particles are used for:
metrological verification of particle detectors and granulometers;

validation of contaminant detection systems;

and a thousand other uses!
The applications vary across many fields: microelectronics, space, nuclear, cosmetology, biotechnology, pharmaceuticals, research, etc...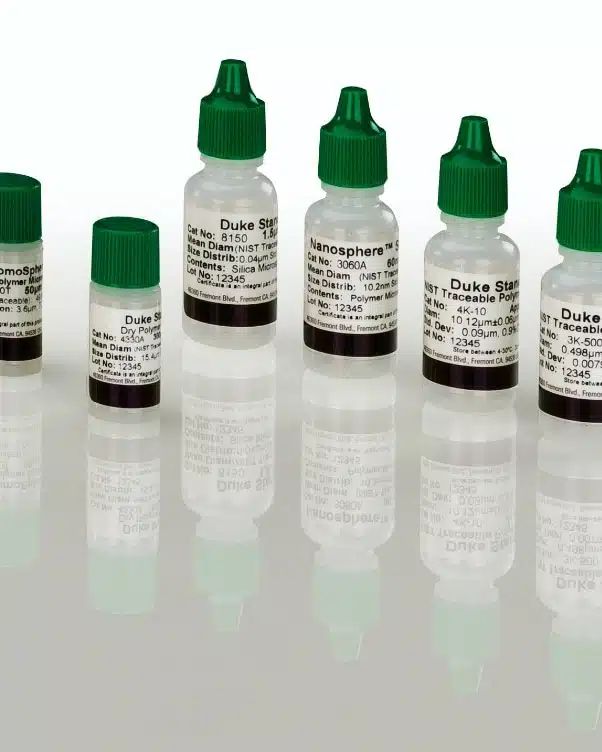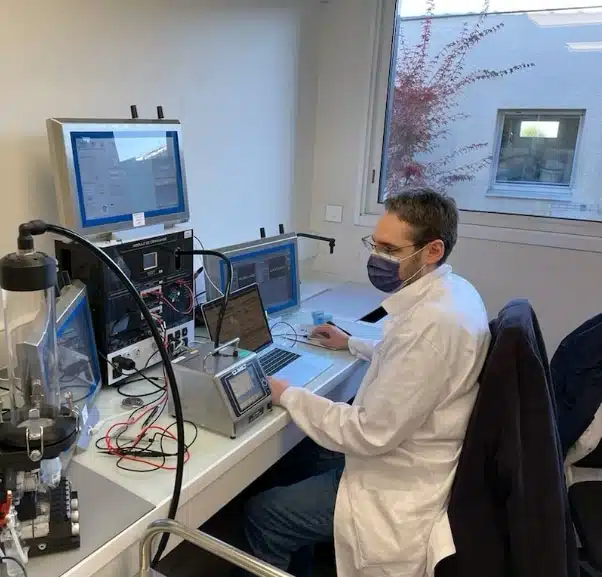 Free telephone assistance
At AEROMETRIK, our customers are the focus of our attention. Our engineers and technicians are available any time. If you have a question, need audit advice, or need to speak with the engineer who inspected your device: call us.
At AEROMETRIK, you can always reach us. We do not offer a phone assistance contract because, as far as we are concerned, you are entitled to phone assistance from the moment you call our metrology laboratory. It's simple, efficient, direct and free.
About
Our team's commitment to you
Why is our team so committed to your satisfaction? Because our employees feel comfortable working with us and enjoy working for you!
Such a meticulous Quality Assurance system can only be truly effective when deployed by employees who are "well": well with their jobs, well with their management, well with their working conditions and environment.
We strongly believe in workplace wellness. As a fact, it drives the company to performance and stability. Employee commitment, customer passion, ingenuity, non-absenteeism, tenure... these are all rewards of a management focused on employee well-being.
Our metrology laboratory team is always a primary focus. AEROMETRIK got the "Nice Place to Work" label ... and it is a delightful place to work.
Our main objective: to create employee dedication and generate customer satisfaction!